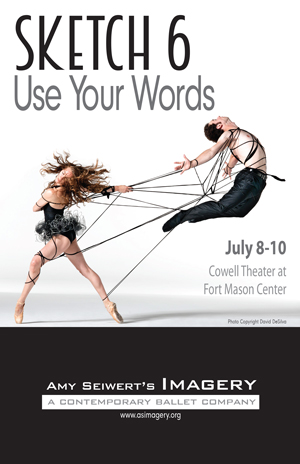 We were introduced to Amy Seiwert, of Amy Seiwert's Imagery, a young San Francisco Bay Area ballet company, through a recommendation by another client, Jane Elin, a dance educator. Amy's immediate need was a dance magazine advertisement and brochures for fundraising efforts.
This first project led to a variety of others, including a new logo for her web site, four years of programs for her annual spring SKETCH Series, and multiple fundraising brochures and print advertisements. We were delighted to be introduced to the gorgeous photography created by David DeSilva. His photographic mastery captures the fluidity and timelessness of dance and the incredible skills of the Imagery performers, in a way that is rarely seen as literally as it is in his work.
Sculpting the typography to fit the program images became a creative and intuitive endeavor as we experimented with using the logo fonts in unusual ways. We produced many composition and design proofs to ensure that the best images were used and that the content was accurate. Incorporating all of the lists of sponsors and individuals involved in each production was also key as an incentive for future fundraising.
We have been responsible for the design, layout, art-editing, typography, proofreading, production and project coordination for their print media since 2013, including the annual full color, 16-page, 5.5x8.5 inch, saddle-stitched ballet program, fundraising brochures, print magazine advertisements, and a huge advertisement which was featured in 2016 on the sides of transit buses in San Francisco and New York City.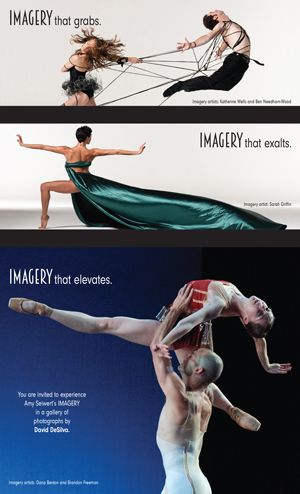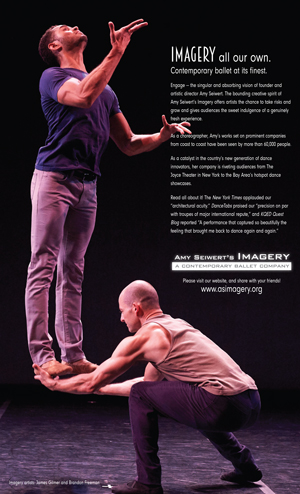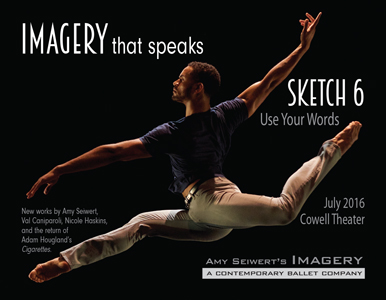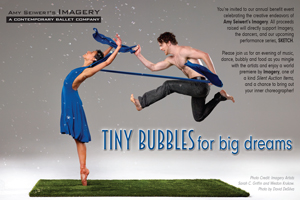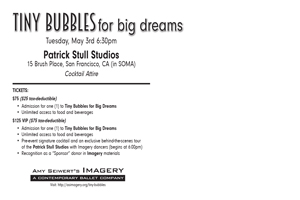 Client Testimonial
August 24, 2015
"For the past three years Phyllis has designed the programs for our annual ballet performances to great satisfaction. Phyllis is a pleasure to work with and her sense for design and composition is very intuitive. The programs she designed for us fit perfectly with our company's aesthetic and imagery and I feel that her design work perfectly reflects what happens on stage. I would recommend her design skills to anyone."
Amy Seiwert — Artistic Director of Amy Seiwert's Imagery
ASImagery.org