Our neighbors for ten years were amazing Italian chefs. They always invited us to family gatherings and we were blessed to share in the delicacies that were cooked at those special occasions. The recipes in this book were all handed down by the author's Palmieri relatives from Vallico Sotto, Italy.
This cookbook project, which took more than a year, included cover and logo design, interior layout, and art editing. The authors provided the nostalgic photographs used in the book as scans from their very old 35mm slides. They also provided new photos of recipe steps, completed dishes, and hand-drawn food and herb illustrations. Throughout the course of the project we also provided proofreading, and cost-saving project coordination. For example, we suggested that the client make copy-editing and proofreading changes before submitting the bulk of the manuscript for layout, which minimized the cost of inputting text changes afterwards.
In addition to our extensive Photoshop restorations of the old slide scans — which eventually printed beautifully — this project had several other interesting challenges. The presentation and layout of the recipe ingredients and instructions needed to be standardized as a template so that the look of the recipes was consistent throughout. The best photos of step-by-step instructions and completed dishes needed to be selected from the numerous choices provided. These various page components — photographs, recipes, illustrations, and sidebar "Toque Tips" — all needed to be combined into a visually engaging and clearly understandable page layout.
We produced this regional style cookbook as a 212-page, 5.5x8.5 inch, spiral-bound volume along with a simple commercial web site to assist with marketing their books online: www.palmieripress.com. We also designed and produced a second cookbook for them called Gourmet Camping: Meals 4-Wheels that was a much quicker and less expensive product as the writer and editor already knew what needed to be done to prepare the manuscript and images.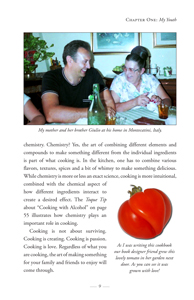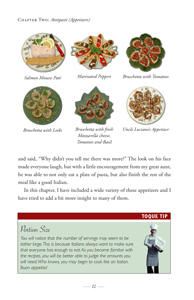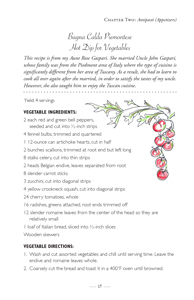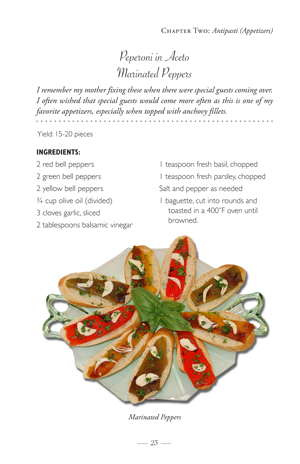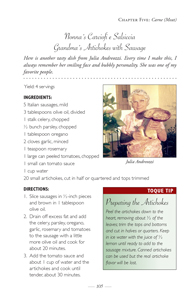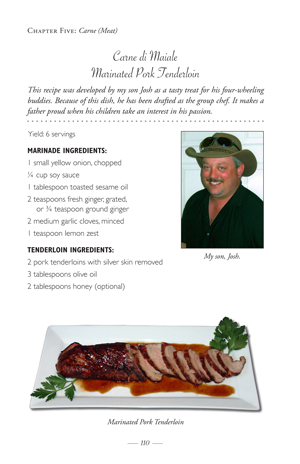 Client Testimonial
March 10, 2012
"Magnolia Studio used the best of today's most current applications in bringing my first cookbook, Love Italian Style, to publication. My book, filled with stories, photos and most importantly, my Italian heritage recipes, was both a challenge and a joy to create, but it would not have blossomed into the book it now is without the guidance of Magnolia Studio."
Rod Palmieri — Chef, Author, and Director of Palmieri Press
PalmieriPress.com