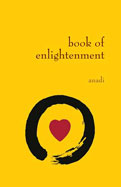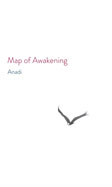 Book of Enlightenment and
Map of Awakening by Anadi
Anadi Editors
October 20, 2014
"Phyllis has designed several lovely, hardcover books for us. They are beautiful, modern and elegant and we're really delighted with them. She has a wonderful sense of space and economy, and her creative graphical touches have added a special, personal feel. She has been a pleasure to work with — professional, punctual, precise, honest and generous — and has responded very sensitively to our brief and to the nature of the material that we are presenting. She's now our go-to person for all our publications, and we look forward to working with her again and again in the future."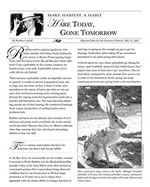 "I am a designer myself, and so particular that I have even been guilty of replacing periods with different ones. So imagine how pleased I was when Phyllis created my column reprints looking better than I had hoped! She did what it took to get them right, and blended suggestions of her own to my thoughts. I never have to be ashamed of showing them to anyone: they're professional."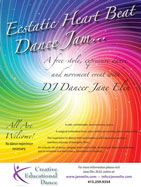 Jane Elin, M.Ed.
Founder and Consultant,
Dragonfly Virtual Associates
February 27, 2014
"I have worked with Phyllis Peterson of Magnolia Studio for the past few years on several graphic arts projects. She has assisted me in the conceptual and graphic design of brochures for my own business, Dragonfly Virtual Associates, and I have also hired her as an independent contractor to work with my clients. Phyllis has consistently produced stellar graphic arts pieces, finely attuned to the vision and needs of my clients. She is also very responsive and timely with the production of work, always on time, thorough, and has a precise attention to detail. I highly recommend Phyllis and Magnolia Studio for your graphic arts needs."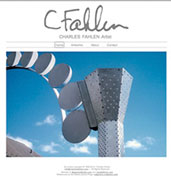 "What a pleasure it has been to work with Phyllis Peterson of Magnolia Studio on the creation of a website. It was a challenge to elegantly present forty years of Artworks representing my husband's life-long career. Phyllis took on the task with enthusiasm, while being forthright that creating a website with slide shows in multiple galleries, and to organize the images into multiple galleries for Sculpture, Works on Paper, and Public Works would be a first for her. The website went up in six months and throughout this project I saw that it was in capable hands. I enjoyed our pleasant, collaborative weekly meetings and appreciated her dedication, organization skills and the efficient use of time. With attention to detail, she proofread, checked and tested each entry, solving problems with determination. I appreciate that she allowed me to play a part in organizing and preparing digital images to save on her time and thus lower the cost for me. I recommend Magnolia Studio highly and plan to continue to work with Phyllis and the studio."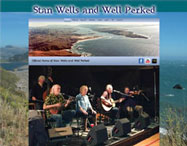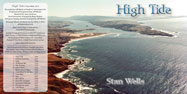 Stan Wells, Singer/Songwriter
"High Tide" CD
January 31, 2014
"I am delighted to have chosen Magnolia Studio to help me with my High Tide album release. Phyllis poured her enthusiasm and creativity into every aspect of the project. Services included album cover and booklet design, web site design and construction, and electronic transmission of the artwork to the CD manufacturer. The process of working with Magnolia Studio was collaborative with quick turn around and excellent results every step of the way."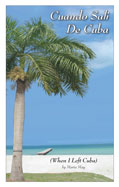 Marta May, Writer and Publisher
Abuse Antidote Publications
AbuseAntidote.com
February 14, 2013
"I wrote the books... That was the easy part. Without Phyllis Peterson of Magnolia Studio, I would not have been able to publish them. Phyllis is knowledgeable, passionate and talented. I love her forever!"