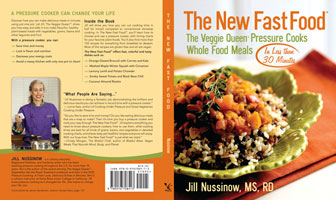 It always amazes me when an author arrives with a small project like a thank you card for her book customers, and soon we are working on a new cookbook. This is what happened with Jill Nussinow when she began to plan The New Fast Food: The Veggie Queen™ Pressure Cooks Whole Food Meals in Less Than 30 Minutes. Her project came together with help from friends and family and was topped off with a gloriously colorful cover design, thanks to Tony Monaco.
This vegetarian pressure cooker cookbook was designed as a 292-page, black and white, 7.25x9.5 inch, perfect-bound volume with an introduction, detailed instructions, cooking charts, 150 recipes, resources, a glossary and an index. The author photographed all of the food images, either from the dishes she cooked, or from the beautiful vegetables she found at our local Sonoma County farmers' markets and the final version was this beautiful labor of love.
I also produced a full-color interactive E-Book version with bookmarks and hyperlinks to YouTube videos for purchase on Amazon and her web site: TheVeggieQueen.com.
After completing this very challenging book project I went on to create a series of promotional items, such as business cards, bookmarks, online advertisements and an email web banner as shown on The Veggie Queen Branding and Print Advertising.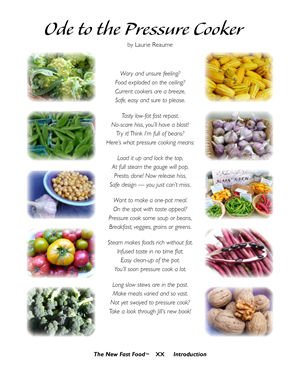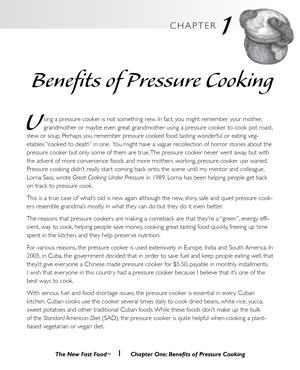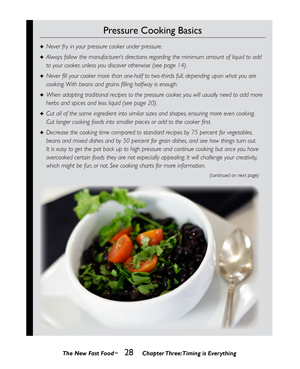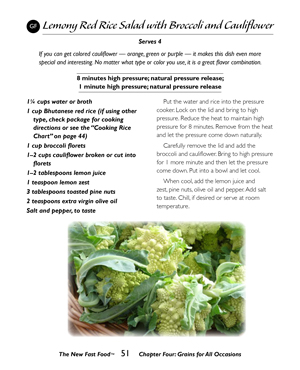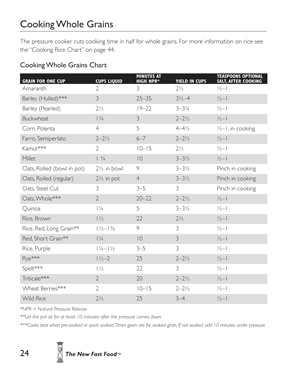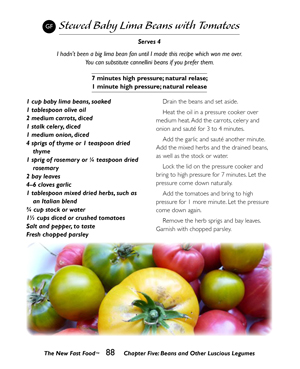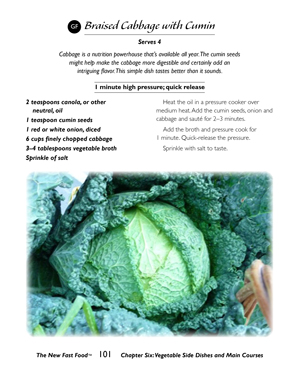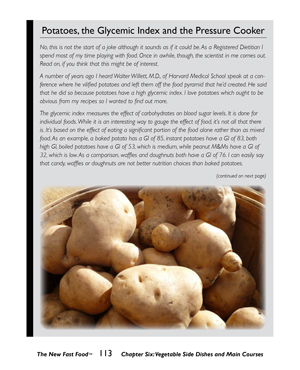 Client Testimonial
March 16, 2012
"If you want a designer who provides great service, is thorough, detail- and deadline-oriented, fast and reasonable (in more ways than one), then I highly suggest working with Phyllis Peterson of Magnolia Studio. Phyllis has done work for me from simple business and thank you cards to producing my new cookbook, The New Fast Food: The Veggie Queen™ Pressure Cooks Whole Food Meals in Less Than 30 Minutes with charts and photos. She also made it into a wonderful interactive PDF with bookmarks and hyperlinks to videos and other cool stuff. Phyllis has been a pleasure to work with. I am sure that my book would not be as aesthetically pleasing if Phyllis had not put her graphic design magic to work."
Jill Nussinow, The Veggie Queen™ — Founder and Director of Vegetarian Connection Press
TheVeggieQueen.com