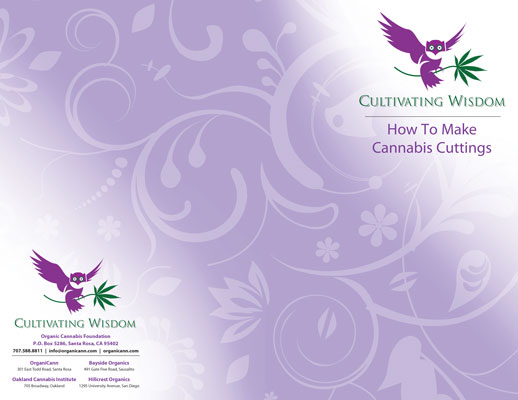 Organic Cannabis Foundation, aka OrganiCann™, was the first medicinal cannabis dispensary in Sonoma County, California. They support and encourage the legal sale and distribution of medical cannabis as well as helping their patients with their medicinal needs. They also sell seeds and plants, and offer classes to patients and their providers on the efficient and abundant growing of their own medicine. Meeting and working with them was a very enlightening and enjoyable experience.
The concept for this lovely little do-it-yourself guide, an instructional manual for the novice, was brainstormed by the entire OrganiCann™ staff. Using their existing branded logo and color palette, I had responsibility for the cover design, interior design, typography and composition, developmental editing, proofreading, production and print coordination. [ … Read More ]
In addition to these standard services, I also supervised and directed the photo shoot, following a detailed list of required images needed to illustrate the step-by-step text. This proved to be quite a challenge, and thanks to the infinite patience of the photographer, and the skilled assistance of the knowledgable staff, we succeeded in getting just the right image for each step.
This 12-page, full-color, glossy, 5.5x8.5 inch, saddle-stitched, instructional booklet features step-by-step photographs of the proper techniques used in producing medicinal cannabis cuttings. This booklet was for sale only at OrganiCann dispensaries in California to patients and their providers who are members of the collective.
(See also the OrganiCann™ Print Media Advertising and OrganiCann™ Medicinal Cannabis Product Brochures Portfolio Item pages.)
[ Read Less ]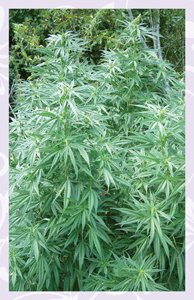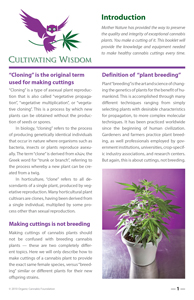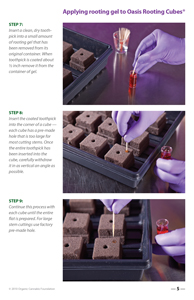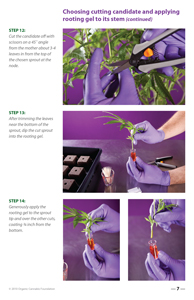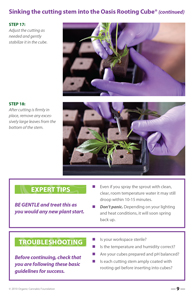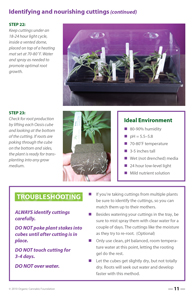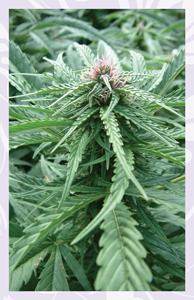 Client Testimonial
December 12, 2011
"Take a look at the creative work Phyllis does. Her professionalism speaks through her lovely designs. You can't go wrong working with Phyllis... highly recommended!!!"
Dona Frank — CEO of The Natural Cannabis Company
NaturalCannabis.com