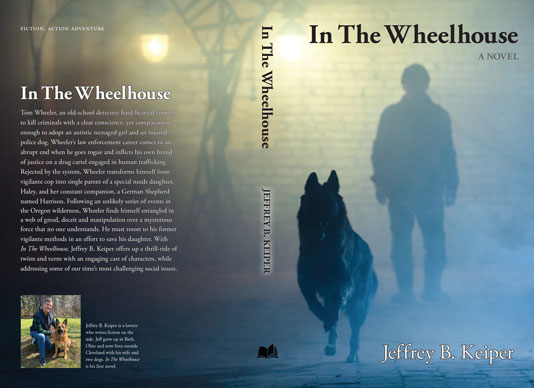 I was referred to Jeff Keiper by a mutual friend who is also a client. Jeff and I worked out a basic game plan and I proceeded to copyedit his manuscript and input edits from multiple proof cycles. My greatest challenge was designing the interior using fonts that feel like the story. I feel the design, layout, and typography highlight the story very nicely.
I chose four different stock photos for the cover, including rocky rivers and autumn woods. We both loved the wolf and foggy dock photo that was perfect as the cover to wrap the book.
Once the design process was complete, we obtained the copyright and I assisted Jeff with self-publishing through Amazon's KDP online publishing service. It was published as a 350-page, 5.5x8.5 inch, perfect-bound volume now available online: Buy on Amazon!
This has to be one of the best novels I have been privileged to work on. The story is absolutely a page-turner and it will be exciting to see how the story unfolds in the next volume.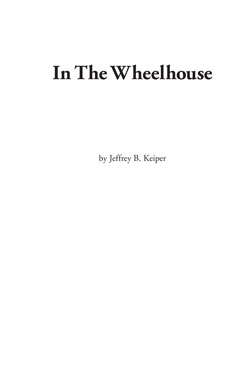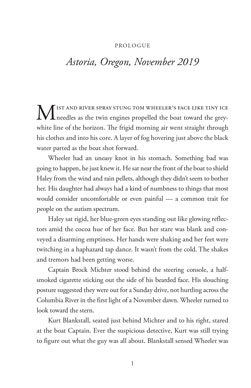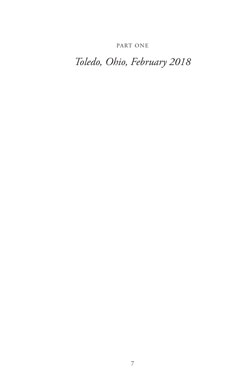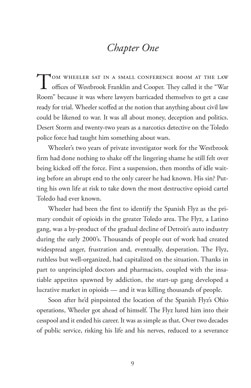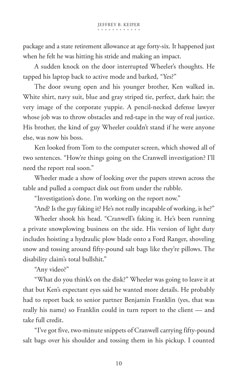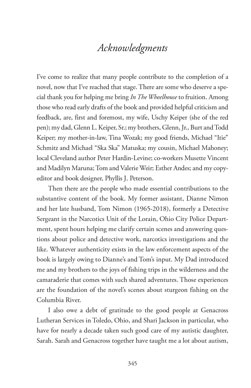 Client Testimonial
June 11, 2021
"After completing the manuscript of my first novel, a friend who had recently published a novel told me this: "You'll soon learn that writing the book was the easy part. Getting it published is the hard part." After trying to shop my manuscript to several literary agents, I got frustrated and put the manuscript in a drawer. It would have sat there for a long time, possibly forever, had a friend and co-worker not told me about Phyllis Peterson and Magnolia Studio. I checked out the website, liked what I saw, and called Phyllis.
"From our first conversation to the most recent, Phyllis showed appreciation and enthusiasm for my story, and she embraced my vision for turning it into a book. Copyediting, initial layout and design of the book interior, selecting cover art for the front and back cover, uploading the book to Amazon, working through the copyright process, the ordering, review and editing of proof copies — Phyllis patiently guided me through a complicated process I could never have managed on my own. She is ultra-responsive and seems always ready and willing to get on the phone or email to answer questions and move the process forward.
"Importantly, Phyllis has a knack for sharing the writer's vision, and she provides options at every step to make sure the final product is as close as possible to what you wanted. As a physical object, In The Wheelhouse turned out better than I had ever imagined. One close friend who ordered a copy had this to say: "I have had other friends publish their own books. The company you chose is the highest quality I have ever seen." Other readers have been more blunt: "Great cover! It's perfect."
"In short, Phyllis took the raw manuscript I had produced and turned it into a book — a work of art that I can be proud of. If the readers like my story half as much as they like the cover, layout and design, I'll be very happy indeed. In short, I couldn't have published my novel without Phyllis guiding me through the entire process (and putting up with my endless second-guessing of myself, obsessive editing and changes of mind). Phyllis is a pro and the resulting product by itself is a testament to her skill and dedication to her craft. I hope to write a sequel to In The Wheelhouse, possibly two sequels. If I carry through on this plan, I will surely work with Phyllis again to make those books a reality as well."
Jeffrey B. Keiper — Author and Publisher