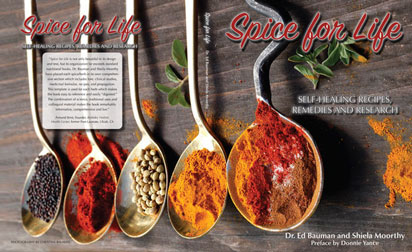 Some great cookbooks start with exquisite recipes classically presented. Some combine that with comprehensive research on a particular subject. Others focus on fabulous food photography... And then there are those that combine all of those amazing elements to create a 5-star product. This is that book!
Spice for Life provides a unique blend of practical information on the culinary and medicinal use of ten healing spices: turmeric, basil, ashwagandha, ginger, cinnamon, garlic, peppers, saffron and salt. These top ten spices, especially when blended in combination with one another, produce scrumptious healing recipes and powerful home remedies with engaging flavor profiles.
I have worked with Ed and Chris Bauman for over 15 years and it's always been a joy! We have become friends and certainly family. This book presented a particular challenge to pool our creative skills, produce this book ahead of the incredibly tight publishing deadline. In the midst of which they traveled through India and returned before COVID-19 seriously halted international travel. Many of Chris' glorious photos from that trip are included in this book. [ … Read More ]
My project responsibilities included curating Chris' and stock photos, typography design and formatting, page layout, proofreading all text, charts and recipe content, choosing images for chapter openers and sidebars to demonstrate spice cultivation and preservation techniques, and final coordination with the printer. The most complicated part was editing the recipes and arranging them to create space for the accompanying stock or original photos.
The Saffron chapter spreads shown below represent a nice group of stock photos that I found to illustrate the gorgeous saffron crocus cultivation, harvesting and preservation. Chris cooked many of the amazing recipes herself and photographed her finished dishes as we filled out the pages.
This amazing cookbook was printed as a 208-page, 7.5x9.25 inch, perfect-bound volume. It can be purchased here: Buy The Book Here! We also produced a full-color interactive Ebook with bookmarks, Table of Contents hyperlinks, and interactive URLs throughout which can be used on desktops, iPads, tablets, and smart phones.
The production of Spice for Life coincided with the beginning of their new venture, BaumanWellness.com, which needed new display banner signage for their Berkeley location. Those banners are shown at the bottom of this page hanging in the sunshine. I was happy to work with Chris to ensure the banners incorporated their new color palette and company branding guidelines. [ Read Less ]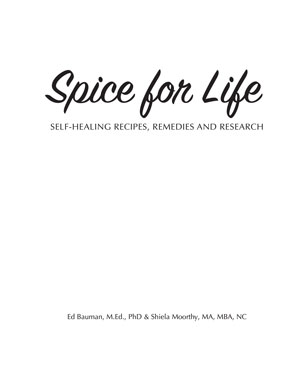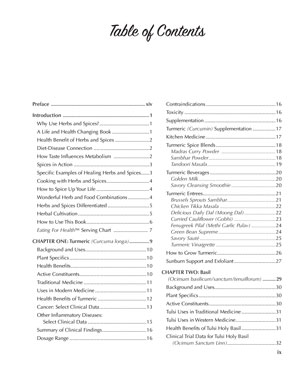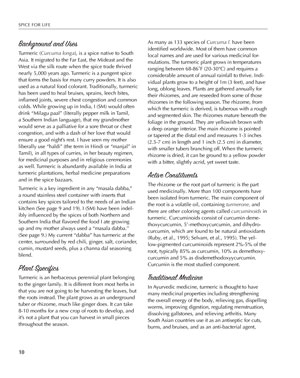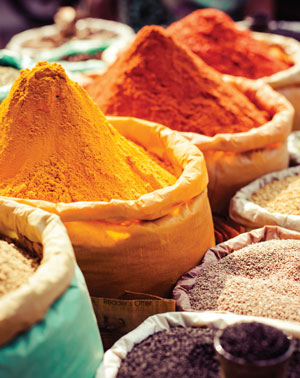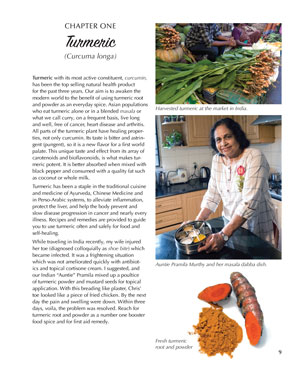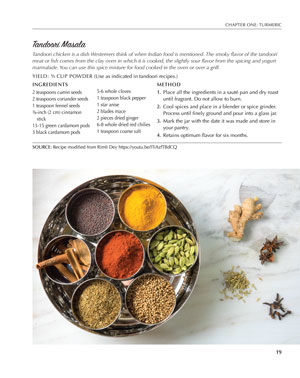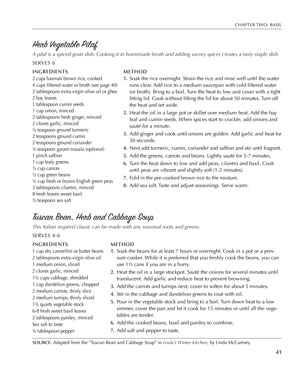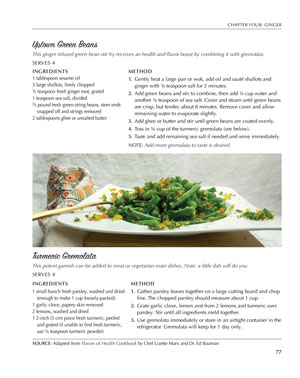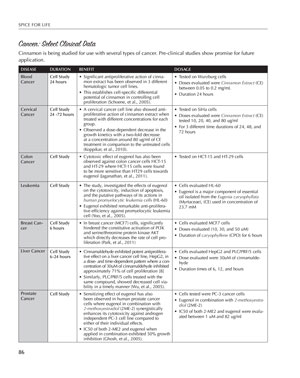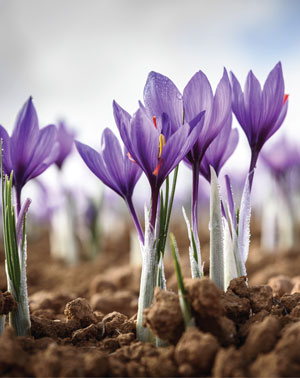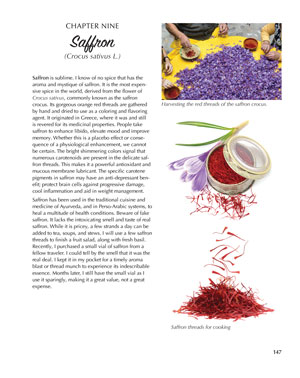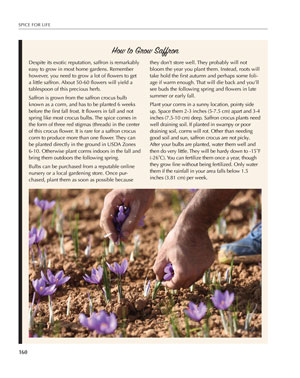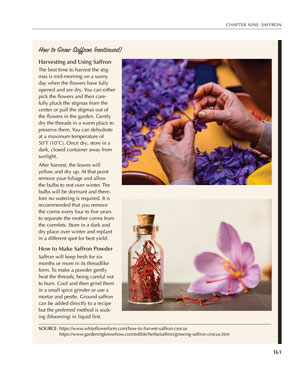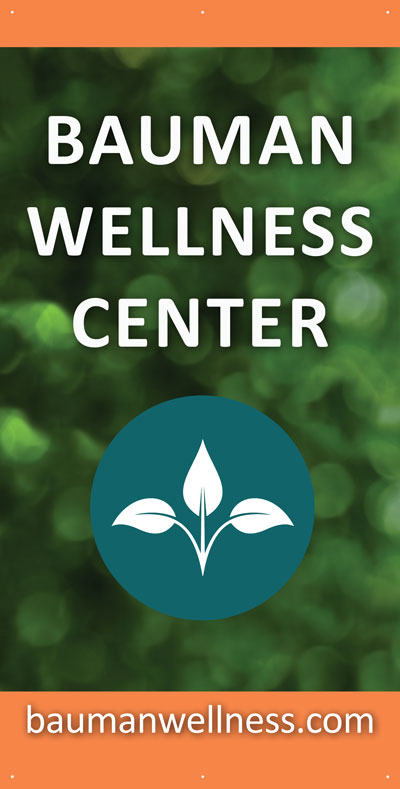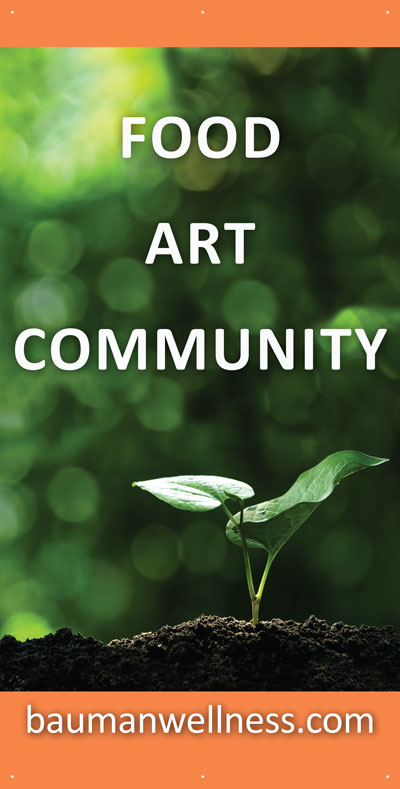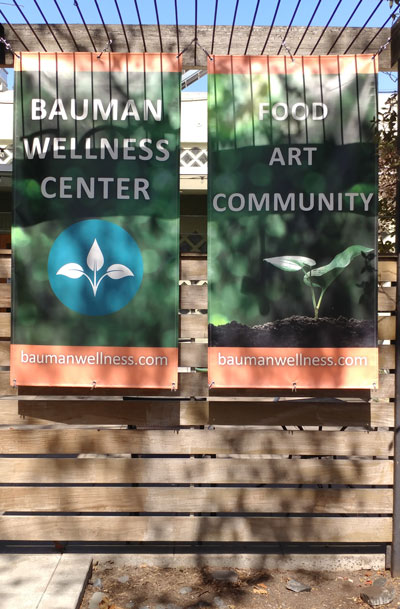 Client Testimonials
October 7, 2020
"When it comes to creating books of utmost value and integrity, Phyllis Peterson, my book designer, editor, collaborator and innovator, has worked closely with me and my co-authors to produce timeless books that are intelligent and artistic, with highlighted text, charts, tables, photos and other features in both print and interacitve Ebook formats.
"Phyllis has been my editor and book designer for nearly two decades. What I love about her is her passionate embrace of the content we are communicating to our audience. Her work on our Bauman College catalogs and textbooks was very professional and appropriate for a college curriculum.
"Her design philosophy is inspired and creative as well as meticulously attentive to detail and not limited to her personal preferences. Her interactive approach with writers and editors results in engaging graphics and design layouts that are completely appropriate to the subject matter rather than mere "cookie cutter" repetitions or "one-size-fits-all" solutions.
"She is a professional of the highest order, extremely organized, efficient in her work process, thoughtful, creative, and tech-savvy. She is holistic, integrative and radical in bringing technical information to life and is a delight to work with.
"Titles she has designed for us include:
Nutrition Essentials for Everyone Ebook
Spice for Life: Self-Healing Recipes, Remedies and Research
Affordable Nutrition (2010 & 2019)
KIDZ Culinary Academy Cookbook
KIDZ Culinary Academy Training Manual
Nutrition Educator Handbook
Nutrition Consultant Handbook
Natural Chef Handbook
"I will most certainly work with her on future Bauman Wellness projects to enable us to live well during this time of cataclysmic transformation."
Ed Bauman, M.Ed., Ph.D.
Founder and President, Bauman College and Bauman Wellness
Sebastopol, CA
BaumanWellness.com
September 23, 2020
"Phyllis Peterson is an incredibly knowledgeable book designer. She is very professional, easy to communicate with, responsive to author needs, quick to implement changes, and talented at book design.
"I worked side-by-side with her for fifteen years, submitting photographs, graphic creations and text for Bauman College and Bauman Wellness books: Nutrition Consultant textbooks, Affordable Nutrition, KIDZ Culinary Academy Cookbook and KIDZ Culinary Academy Training Manual, and my recent favorite, the 2020 Spice for Life book.

"We worked very closely on Spice for Life, with many editorial, layout, photo placement, and recipe decisions that needed to be made quickly to meet the publishing deadline. She integrated two author's texts, tables and recipes, as well as my photos, into multiple page layouts guided by her exquisite editorial and text placement skills, her adherence to global typographic standards, and her unique artistic sensibilities. The final files were delivered to the printer, along with the online version, ahead of the scheduling deadline. I was very impressed.
"I love working with her and hope to do more books with her."
Christine Bauman, B.S.
Photographer
Sebastopol, CA