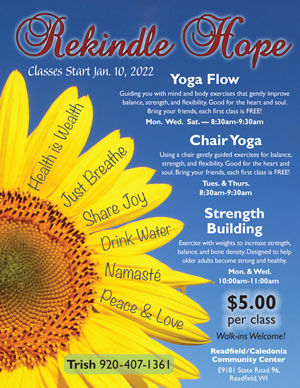 In 2021, as our lives slowly began to recover from the pandemic, many of my friends and neighbors were yearning for a yoga class. Trish Schmidt was their favorite teacher and she found a central space, and soon realized that a variety of yoga classes seemed appropriate for the various needs in the community.
Classes with three different focuses began in January 2022 and the first students returned with friends and they invited more friends. Yoga Flow is a traditional yoga class that guides you through mind and body exercises that gently improve balance, strength, and flexibility. Chair Yoga involves using a chair with gently guided exercises for balance, strength, and flexibility. Strength Building and Senior Strength teach how to exercise with weights to increase strength, balance, and bone density. These classes are designed to help older adults become strong and healthy. Free outdoor classes under the trees began in May 2022. [ … Read More ]
To spread the word and advertise the class schedule Trish and I created 8.5x11" seasonal flyers and a business card. We chose lovely stock photos and molded the scheduling content to fit the image. Her business card features a nautilus shell in cutaway view with the class schedule on the back. These business cards and printed copies of the flyers are available at each class.
Trish is also a wonderful organic farmer and her free-range chickens lay the most delicious organic eggs. We also made flyers to help her promote her already blossoming organic egg business with gorgeous silly chicken photos. Namaste, Trish!
[ Read Less ]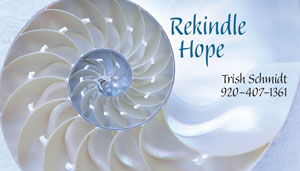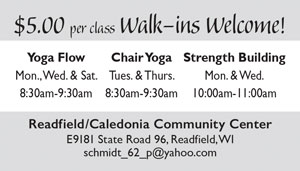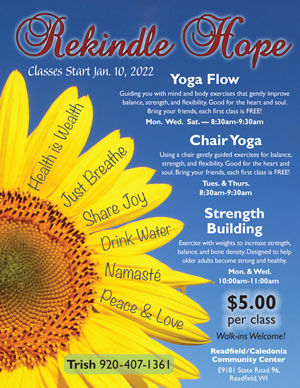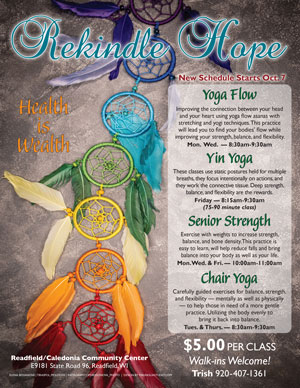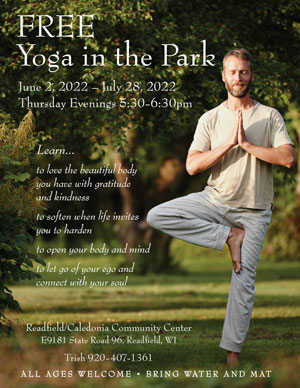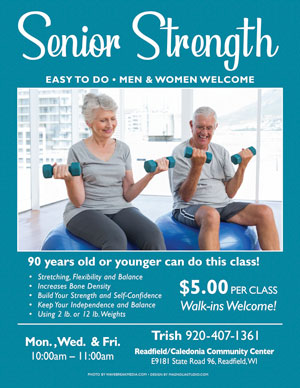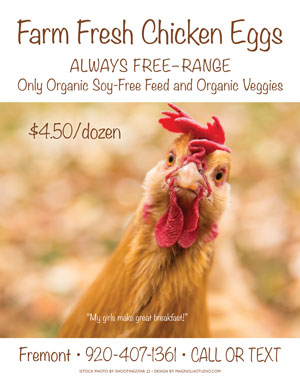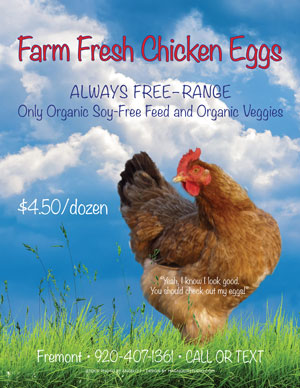 Client Testimonial
April 3, 2022
"Phyllis is wonderful, knowledgeable and her guidance takes you to the next step. Taking the worry out of it. Very helpful in more ways than you know possible. Finding options to meet your own needs. Thanks Phyllis for being you!"
Patricia Schmidt, Yogi
Rekindle Hope Yoga